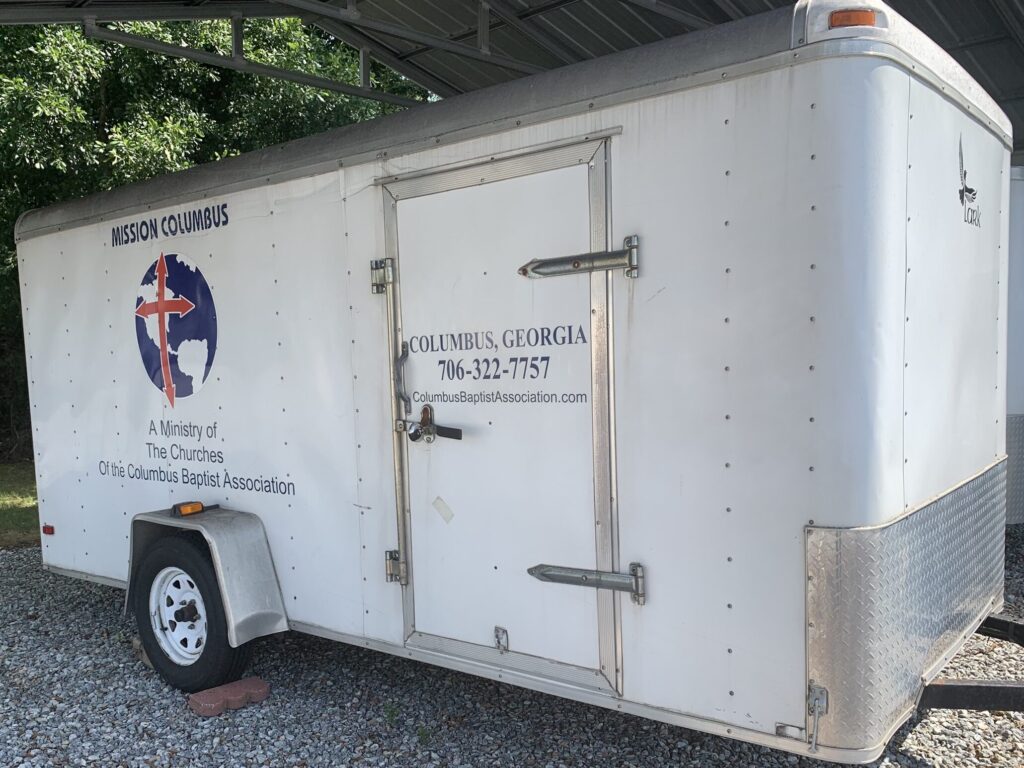 Resources for Ministry
The Columbus Baptist Association vision is to reach our community and around the world. The local community outreach seeks to meet needs in a practical and biblical way. The resources on this page are available to the local churches to use for special outreach projects in their local community.
Is Your Church Planning an Evangelistic Outreach? We Can Help!
The CBA has an assistance fund that is available for helping our churches in certain outreach events. Click the button in order to apply.
Block Party Trailer
Block Parties, VBS, and More!
The trailer is equipped with an inflatable Bouncy House, outdoor games, and more! The user is responsible to ensure that all equipment is cleaned and repacked at the end of each usage.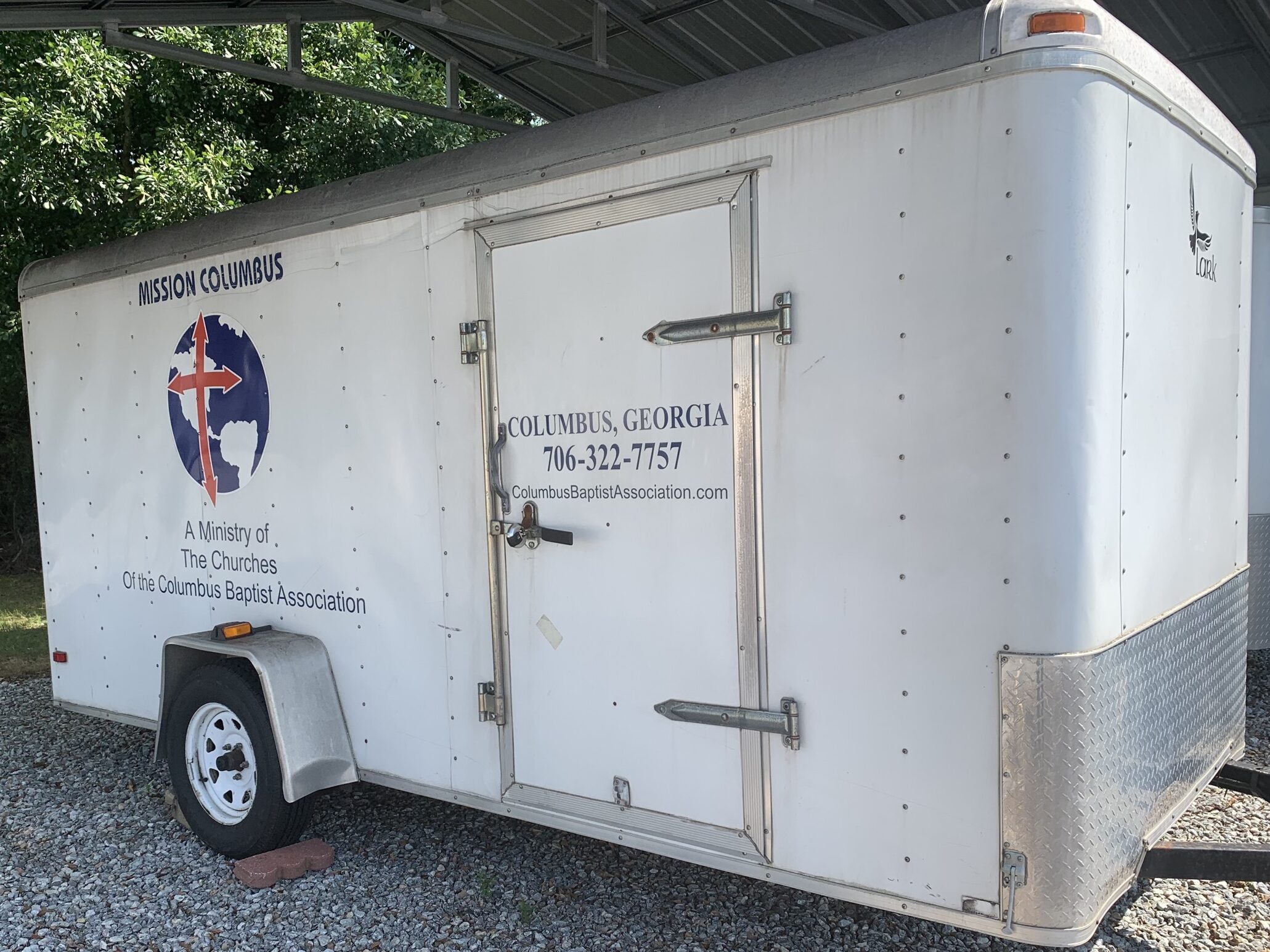 Shower Trailer
Hot Water Showers
The trailer has a hot water supply, and is equipped with four shower stalls, and a washer and dryer.
Ministry Uses
The trailer is great for ministry to the homeless. However, it may also be used in natural disasters to provide a place for workers to clean up.